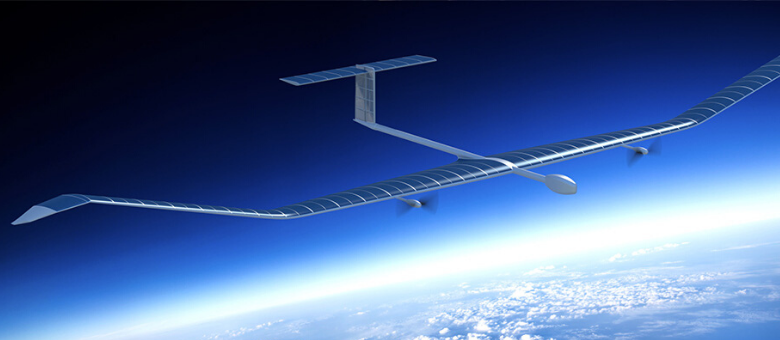 Congested and contested
space in the 21st century
14th July 2020
Many original feature articles such as this one are regularly published in Air Mail magazine. To receive more articles like this, sign up to become a member of the RAF Association and make sure to opt-in to receiving Air Mail.
The Royal Air Force was formally made responsible for the UK's space operations in May 2018 and 11 Group was reformed that November to help bring on the Next Generation Royal Air Force. Now Air Vice-Marshal Ian Duguid speaks to Air Mail about the first year's work at 11 Group, threats to modern and future society, and why it's crucial to our everyday lives to defend the United Kingdom's interests in space.
In November 2018 the Royal Air Force reformed Number 11 Group – which famously defended London and the southeast against the attacks of the Luftwaffe during the Battle of Britain. Now based at RAF High Wycombe and headed up by Air Vice-Marshal Ian Duguid OBE, the group leads the RAF's response to new and evolving threats in the air, cyber and space domains as well as information activities.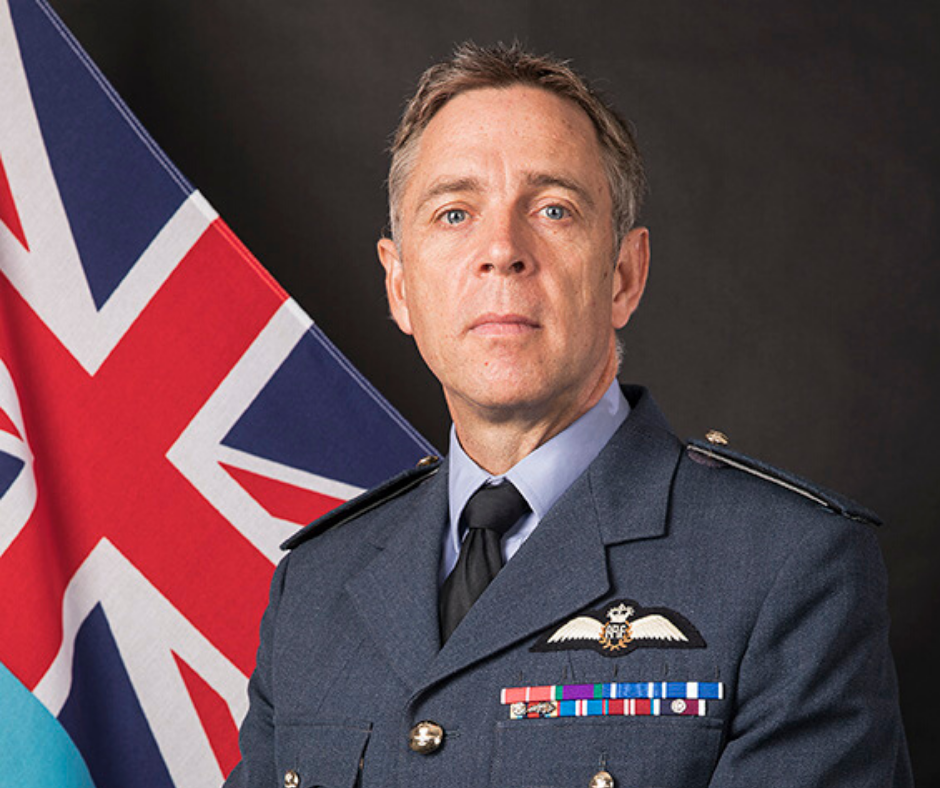 Air Vice-Marshal Ian Duguid, AOC 11 Group. ©Cpl. Graham Taylor, MOD/Crown
Not only is the Group an essential part of the Next Generation Royal Air Force, it also coordinates the RAF's operational outputs with the British Army and Royal Navy – as unveiled at the Air Space Power Conference in July 2019 when former Secretary of State for Defence, Penny Mordaunt, announced the transformation of Joint Forces Command into Strategic Command. She said:
"Today we're seeing state and nonstate actors alike operating in that 'sombre' zone below the threshold of war, unconstrained by previously accepted norms and weaponising information to destabilise our societies and our support systems. If we're to respond, we must have strategic integration across the five war fighting domains – land, air, sea, space and cyber."
Typhoon pilot, Flight Lieutenant Mathew Stannard, is expected to join the pioneering Virgin Orbit programme this year, to launch cutting-edge small satellites from a Boeing 747-400. ©SAC Ben Mayfield, MOD/Crown
11 Group
The new 11 Group combines the capabilities of Air Command's Operations Staff with the Air Battle Staff, and includes the deployable Joint Force Air Component, the National Air & Space Operations Centre and the executive team. It also incorporates the Space and Battlespace Management Force.
AVM Duguid explains:
"The senior leadership team of the Royal Air Force recognised the need to establish an organisation that would be able integrate air, space, information and cyber activities in the Royal Air Force and deliver a coherent effect and message. On a daily basis we experience activities that we would say are in the grey zone. And we need to be able to counter those activities and understand how we can exploit the grey zone against our adversaries.

"The strategic context in the last twenty years has seen the rise of violent extremist organisations, and public media has portrayed UK armed forces deployed to counter the Taliban and Daesh. Violent

extremism is a real threat to UK society and UK national interests. But equally what we are seeing is the rise of nefarious state actors who do not recognise the rules based international system, and we need to understand how we can counter those threats. So 11 Group was established to bring coherence across those environments – either in isolation as an air arm because it's specifically an air challenge, or actually more probably, in the joint environment working with the land component and the maritime component and bringing a much more holistic group of effects to bear."
11 Group is made up of the RAF stations at Fylingdales, Scampton, Spadeadam and Boulmer and is managed from RAF High Wycombe.
Lift off
Announcements from 11 Group have come thick and fast over the last year. The most advanced project is the placement of an RAF test pilot in the Virgin Orbit programme. RAF Typhoon pilot Flight
Lieutenant Mathew Stannard is expected to join the pioneering programme later in 2020 for three-year trials of Boeing 747-400 aircraft from which cutting-edge satellites will be launched. 11 Group's AOC says:
"We see that as a win-win situation. It is about demonstrating our relationships and alliances with the commercial sector, recognising that the commercial sector absolutely has a vested interest in the protection of their assets in space as well. And also the very fact that as an aviator in the Royal Air Force, that individual and the team around him will bring a lot of experience to bear in terms of the support to the Virgin mission."
Also launched is Team Artemis – a transatlantic group of UK and US defence personnel, set up to launch a small satellite constellation and undertake research into their wider military uses.
Announcing a £30m investment in July 2019, to launch the constellation, Penny Mordaunt said:
"These small, low orbiting satellites can be sent into space more cost effectively than their predecessors and can be fixed or replaced more quickly. The programme will eventually see live high resolution video beamed directly into the cockpit of our aircraft, providing pilots with unprecedented levels of battle awareness."
AVM Duguid adds:
"The Artemis constellations involve small satellites because the technology we can put in there has become more affordable. The same sort of technology equation applies to space as to the reduction in size of computers from the mainframes of the 70s to the concentrated power of today's laptops. We recognise also that there are some national capabilities and freedoms that we want to be able to ensure that we have. And Artemis is very much based on a coalition approach – we share the costs and we share the benefits."
And finally, there is Operation Olympic Defender which will be an international coalition formed to strengthen deterrence against hostile actors in space and prevent the spread of space debris in orbit. It will see the UK send eight people to the Combined Space Operations Center in California to support this operation.
"Olympic Defender is a broad coalition of willing and partner nations that have the same values that we all share," says 11 Group's AOC. "It is not an offensive concept of operations. It is a recognition of the contested environment of space. It's there to defend what we want to do, our freedom of action, our freedom of manoeuvre. It works in the same way that we have developed coalitions over the last 20 years as "coalitions of the willing" – where we've brought nations together to fight, for example, the Taliban in Afghanistan. There was a NATO mission there, but there was also a broader coalition with non-NATO partners as well."
Personnel at the Control and Reporting Centre, RAF Boulmer, Northumberland. The centre is staffed 24//7. Among many other things it compiles the Recognised Air Picture within NATO Air Policing Area 1, and provides tactical control of the Quick Reaction Alert. It also supports students at the School of Aerospace Battle Management. ©Cpl. Alex Scott, MOD/Crown
Further into space
The UK and specifically the Royal Air Force has been involved in space activities since manned craft have been put into space; as AVM Duguid explains:
"RAF Fylingdales in North Yorkshire is an intrinsic part of a space surveillance capability working hand in glove with the US that was formed many years ago [1963]. Some of the readers of your magazine would remember the golf balls. It is no longer a golf ball, or a series of golf balls but a solid state phased array radar pyramid. What I think we are seeing today from very senior individuals in government and the Services, is the recognition that we now need to gear up more in terms of our activities in space. And while the Royal Air Force has a considerable role in dealing with space matters from a defence perspective, it's not an exclusive preserve of the Royal Air Force. I definitely see a very close relationship between the Royal Air Force, and 11 Group in particular, and Strategic Command in how we command and control and how we operate."

"There are things that we take for granted for day-to-day activities. ATM machines in banks receive their timing codes from GPS. And when we talk about space it's not just applicable to activities and equipment in earth orbit, out in space. We have to talk to satellites, we have to talk to space vehicles, and clearly you've obviously got the example of equipment that is launched through air breathing space, can go up into space and come back down again. And we need to be able to protect that. There are global actors, particularly well known in the space field, that have produced equipment that will be able to render and deny our satellites and our space equipment."
Two issues in space are now of concern to the UK and its allies: congestion and a very contested environment. Congestion leads to accidental damage to space equipment. As No 11 Group's AOC explains:
"Just even the tiniest of particles in space hitting a GPS satellite could render it unserviceable. And then clearly what we don't want to see is a domino cascade affair where a single bit of debris smashes a satellite and that then smashes out and it scatters around."
The environment is also under competitive pressure:
"If you wanted to undertake either intelligence gathering or even just surveillance – Google Earth for instance – then you would have a satellite in a lower earth orbit that spins around the earth. "It goes over a ground track and takes imagery or picks up intelligence signals."
Those areas are being contested now for certain orbits and certain positions, and the threats are many. AVM Duguid continues:
"You could have electronic warfare. So if it was a communications satellite you could have another satellite of nefarious origins jamming it. Equally, an adversary might want to determine a hard kill and kinetically strike it from a land-based launch – fire a rocket at it for example. We recognise that we need to adapt and ensure we protect those critical assets that are essential for not only the delivery of defence output, but actually enable the freedom of movement of society that we've become accustomed to."
According to AOC 11 Group, the people needed for the Next Generation RAF are not so different to the personnel employed up until now:
"We've had people in and around the space enterprise for many years, albeit quite a small cadre. So we've got a really good foundation, a really good platform from which to grow individuals. The Royal Air Force and the Chief of the Air Staff recognise that from a training and education perspective we need to broaden what we have done so far and introduce much more around understanding of space as well as things like cyber and information activities. The new type of activities will complement capabilities such as traditional air power and the use of fighter aircraft, or heavy aircraft for resupply. So an activity in one domain such as the cyber domain could be countered by something in space.

"In the same way that the 1944 D-Day landings had the amphibious and maritime assault, but also had air power over the beaches providing close air support, particularly to the Pathfinder soldiers that went in ahead in the Horsa gliders. It was a combined operation across all of the domains. It is no different to what we want to do in the future, but we now recognise that there is more to it than those three conventional environments.

"The RAF is now putting in a training and education programme so that when the folk who come in to RAF Halton and RAF Cranwell start their education in the use of air power, they understand space power as well."